Stay in-the-know with a
smarter Stand-up tool
Take your daily Scrum meetings online with automated software.
Start using Stand-ups
Get a 14-day trial of Hubstaff Tasks
Get on the same page with
daily Scrum software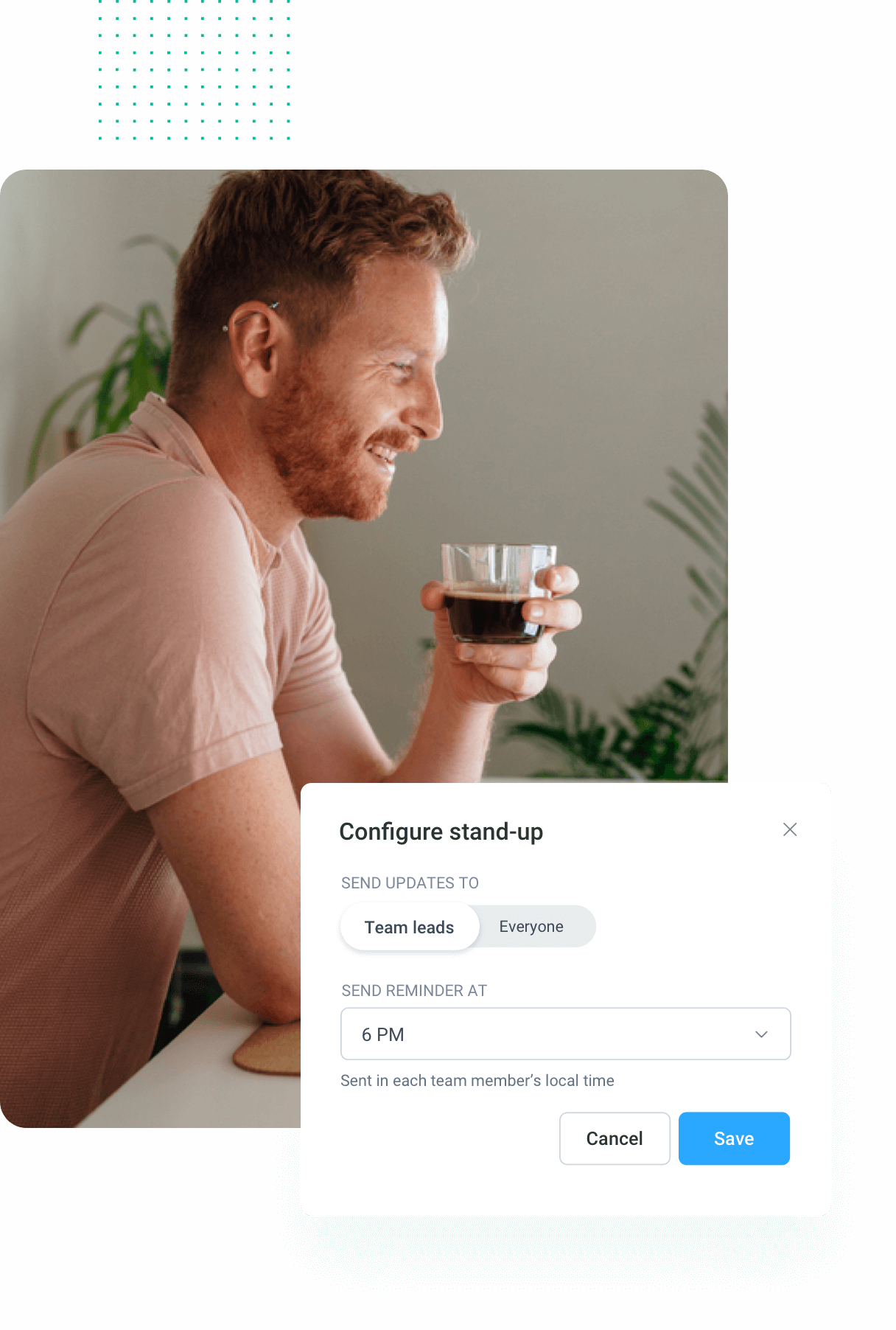 Create your Stand-up
Customize your Scrum Stand-ups by choosing the team involved, if they're submitted daily or weekly, and who gets recaps emailed to them. Team members can then share accomplishments and identify roadblocks easily.
Set custom reminders
Schedule auto-reminders to prompt your team to submit their weekly or daily Stand-ups. Take one task off your plate by letting Hubstaff check-in for you.
Sync up your asynchronous team
Identify inefficiencies, see which projects are getting off track, and get updates without interrupting your team. It's all possible with automated Stand-ups.
Agile Stand-up software built for
efficiency
Save even
more time

for your team
Autofill your Stand-ups
If you're using the personal To-do feature in Hubstaff tasks, you can use that list to autofill your Stand-ups. Crossed off items appear in what you worked on, and unchecked tasks will show up in what's next.
Two apps, seamlessly connected
Anything you do within Hubstaff Tasks — creating tasks, moving projects through a workflow, and assigning work — syncs seamlessly to Hubstaff time tracking. Help your business become more profitable with smarter project management. Together, they're unbeatable.
Even more Agile features
Sprints
Accomplish more by breaking work up into Agile Sprints.
Workflows
Create your own workflows and keep projects moving forward.
Templates
Save time and start from the best template for you.
Epics
Combine related tasks and plans into one overarching Epic.
Built-in time tracking
Track time directly from tasks as you go.
Roadmaps and timelines
Visualize future plans with drag-and-drop timeline features.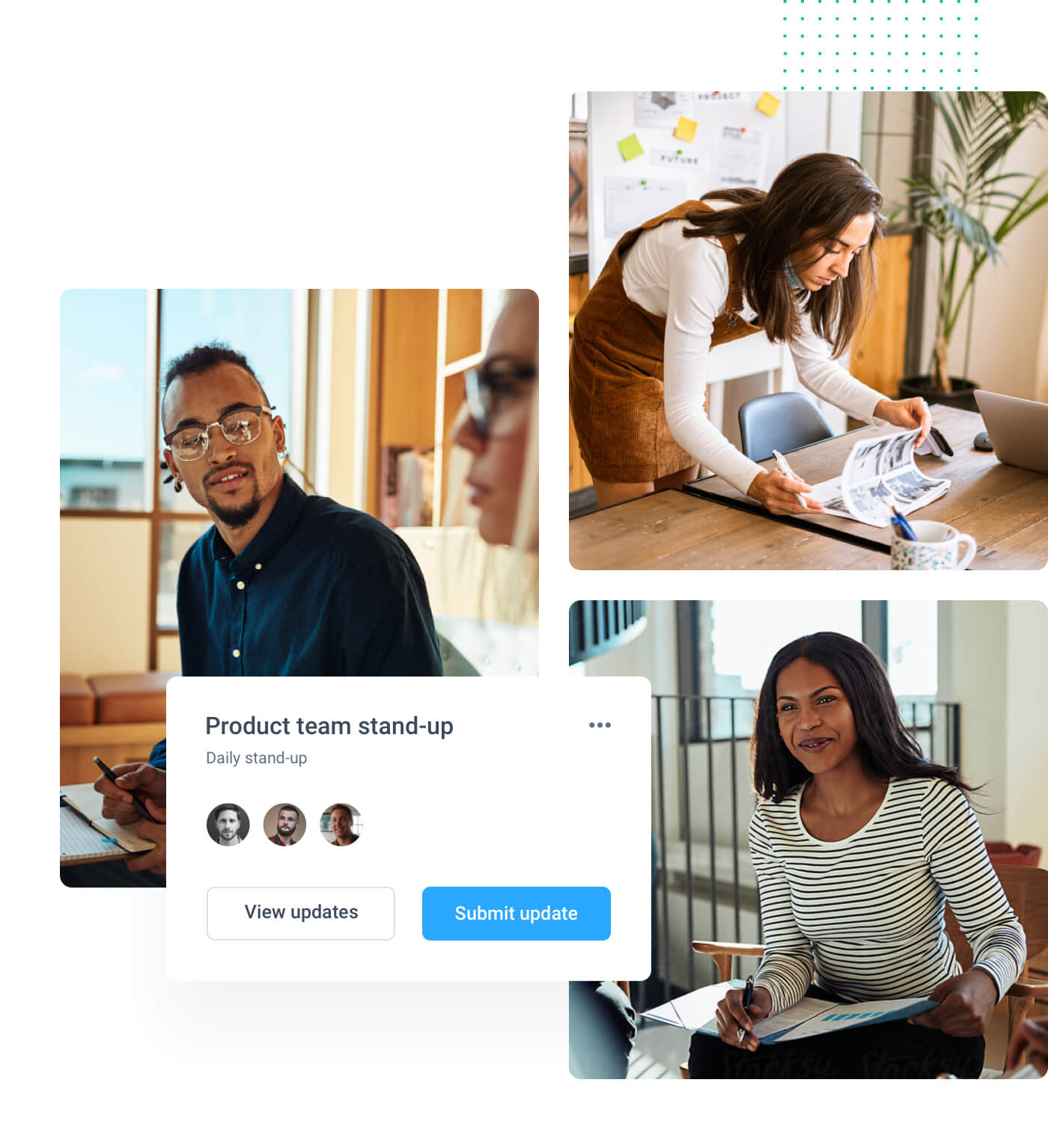 A project management tool built for
all teams
Stand-ups originated in software development teams but this quick and efficient Agile practice can help anyone work smarter. Here are just a few teams that benefit from Stand-ups.
Marketing
Creatives
Agencies
Startups
Customer success
Software development
Try Stand-ups in Hubstaff Tasks
Get full access to Stand-ups and more free for 14 days. No credit card required. Cancel anytime.